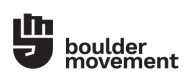 Text your friends to climb with you!
Click our whatsApp / SMS button now!
SAVE 23% on our 2 weeks trial

Join us for 2 weeks of unlimited classes and climbing at a great price! Offer ends soon!
for 2 weeks trial
(U.P $129)
Bouldering is a form of climbing. The climbs are shorter which means you don't have to worry about using ropes and safety equipment, instead we have a big mattress to catch you should you fall. All you need to start is a pair of climbing shoes and you are on your way to a great workout!
You don't have to be a fitness fanatic to work out here! With classes & expert guidance, this is perfect if you're a beginner.
Climbing is a rewarding workout designed to boost your health, fitness & strength.
Improve your climbing skills
Our team of experts will guide you step-by-step to quickly progress your climbing skills.
Bouldering is a fun way to get fit!
Great way to know
like-minded people!
Cool and friendly community.
Have fun and laugh together.
Showers and changing rooms
Charging stations so your devices
© 2019 Boulder Movement. All rights reserved.